WiFi Module - HBX TMX-0100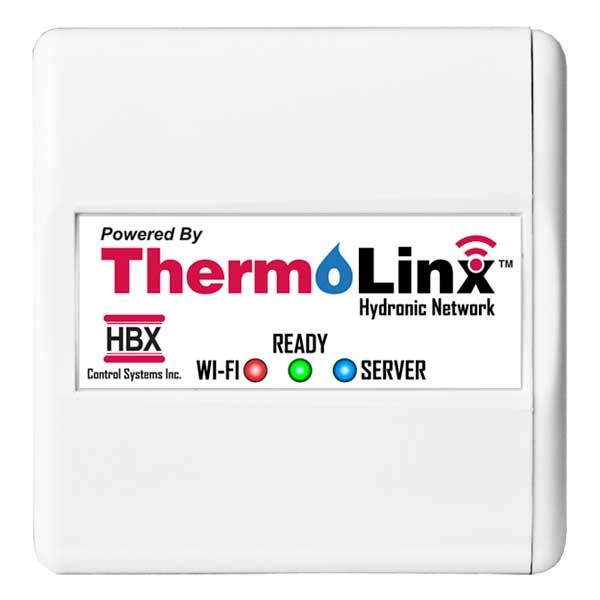 The TMX-0100 is designed to be used with the ZON-0550, SNO-0550 and HBX Zone App for remote access.
Wi-Fi Zoning System: Used in conjunction with the ZON-0550 Zone Control, THM-0300 Thermostat, and the free HBX Zone App, the user can control their heating or cooling system remotely from their smartphone or tablet device.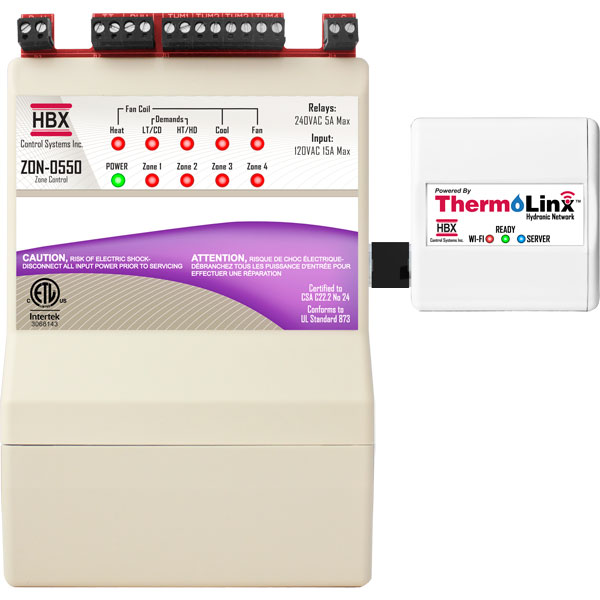 Easy Installation & Operation: Unlike other Wi-Fi systems where you need to configure routers or I.P settings, the TMX-0100 connects directly to your Wi-Fi network within minutes, allowing for a quick and easy installation every time. The TMX-0100 simply connects to the ZON-0550 and SNO-0550 using the CAB-0150 connector which is included. The operational status of the TMX-0100 is indicated by LED lights (Red for Wi-Fi, Green for Ready, Blue for Server). Information is communicated by the color of the lights and whether they are steady or flashing.
Features & Benefits
• For use with the HBX WiFi Zoning System & SNO-0550 Snow Melt Control
• Only 1 module needed per system (maximum of 20 zones)
• Connects directly to WiFi; no need to configure routers or IP settings
• Adds remote app connection capability to the ZON-0550 & SNO-0550
• Easy installation
• Includes CAB-0150 connector
• Made in Canada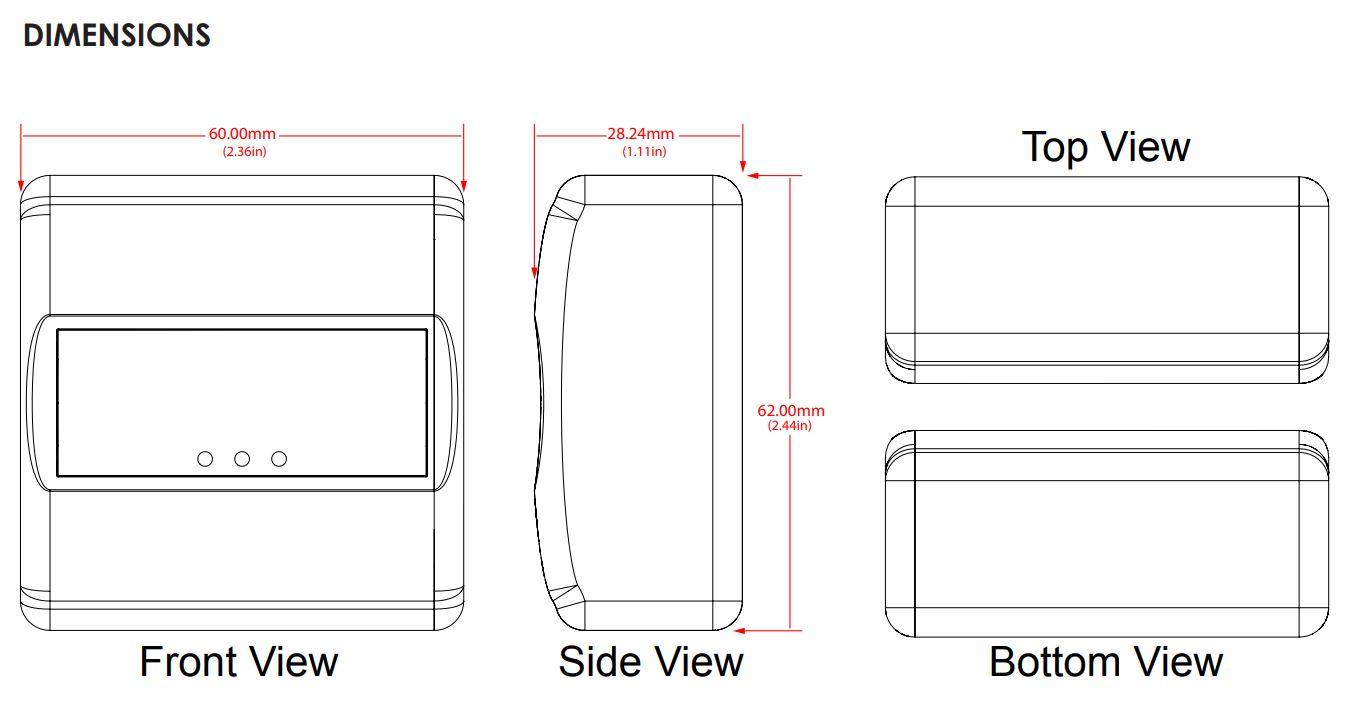 Visit hbxcontrols.com to view the manual and other documentation.
| | |
| --- | --- |
| Dimension (L x W x H) | 6 x 4 x 2 Inch |
| Weight | 1 Pound |