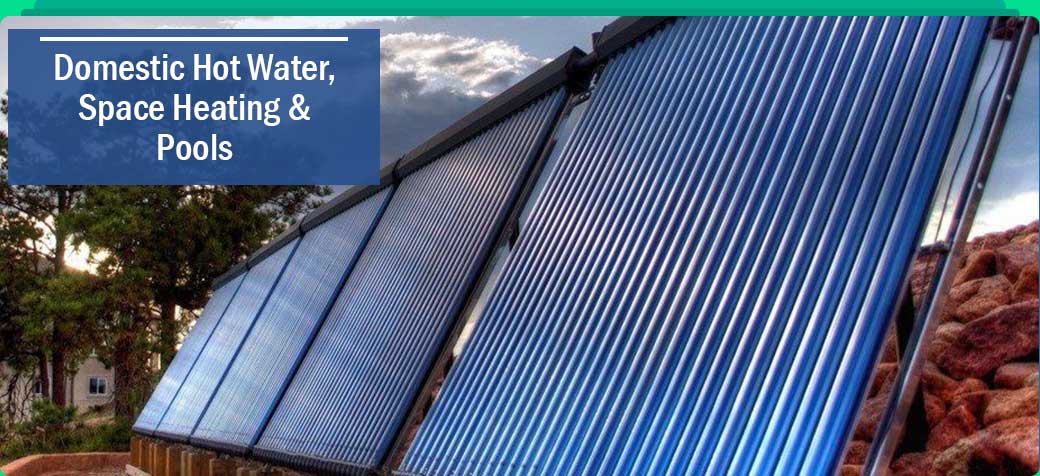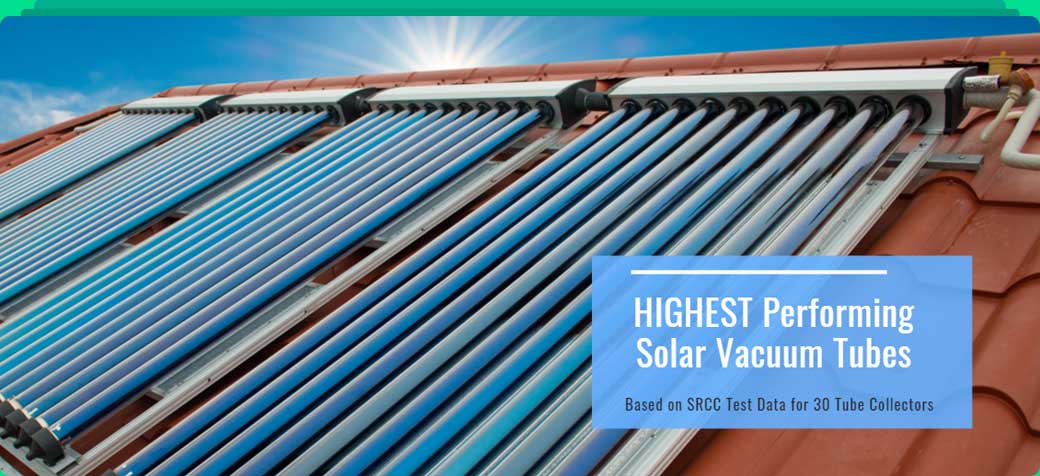 Solar hot water heating system
Solar Water Heaters Design
Highest Performing Solar Vacuum Tubes
Northern Lights Solar Water Heating Solutions
Northern Lights is a world leader in providing Pre-Engineered solar thermal heating solutions for homes and business. We provide turnkey DIY solar water heating solutions for hot water, pools, space heating and industrial heating applications. Our Pre-Designed solar water heating kits save on design costs and installation costs while provide the highest returns in the industry.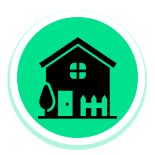 Solar home heating and solar space heating is possible because of the higher output of heat energy that solar evacuated tubes provide. Combining solar water heaters with both domestic hot water and space heating maximizes the return on your investment. Our solar heating system easily adapt to any form of home heating including forced air furnaces, radiators and hydronic floor heating. Even integrating Solar Thermal with Geo Thermal is possible!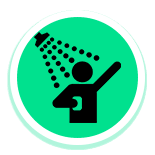 Solar Water Heaters are the easiest way to harness the sun's energy directly. Heating domestic water using solar goes back as far as 1892 when the 1st solar water heater was used in a residential application. With the tax incentives available in North America and Worldwide, solar water heating has exploded in popularity. Northern Lights pre-packaged solar water heating kits are easy to install and provides unprecedented performance and safety.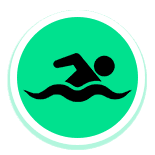 Solar pool heaters are one of the most common examples of solar water heaters. Unlike traditional black plastic mat systems, we use high performance solar vacuum tubes or flat plat solar collectors separated from the pool water via a heat exchanger in a closed loop. This type of system is not affected by wind conditions and works on cloudy and cold days. By separating the pool water from the solar pool heater, there is no internal damage that is normally caused by chlorine or salt water. Our solar pool heaters last up to 4 times longer than plastic mat systems. Solar Hot Tub Heating is also a very popular way of using solar energy to save $.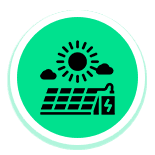 Perhaps the greatest opportunities for solar water heaters is for solar commercial heating applications and industrial process heat. Any business that uses hot water such as car wash, hotels, laundry facilities, pool, and agriculture industry are a few of the primary sources for commercial solar heating system. Our pre-engineered commercial systems make design and installation quick and worry free. With so many government grants, paybacks can be seen in only a few years. We offer free design and installation support for all our commercial solar water heaters.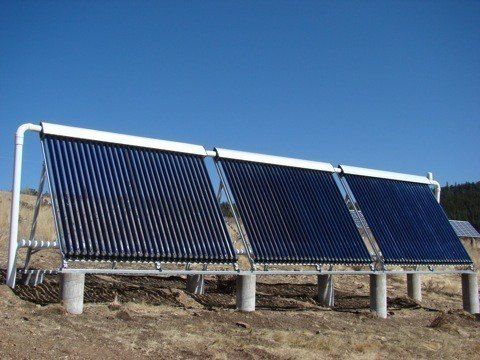 Northern Lights Solar Solutions is a world leader in providing pre-designed and DIY solar water heaters for residential and commercial applications. Our solar heating designs are pre-engineered to provide quick and easy installation with maximum performance.
We specialize in solar vacuum tube hydronic heating solutions which provide superior winter heat performance for colder climates. The same vacuum tube technologies can also be used in our solar pool heating systems to provide reliable pool heating that last 4 times longer than traditional solar pool heating methods.
Solar Vacuum Tubes provide up to 94% efficiency and unlike other solar water heaters, they do not lose their heat energy to the surrounding outdoor air. Even in -30 weather conditions, the solar evacuated tubes still supply heat energy to the heating system.
Our Solar Water Heaters can reach much higher operating temperatures and are great for other applications such as solar space heating and industrial process heating.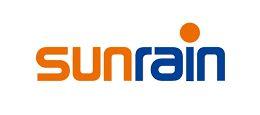 Solar Vacuum Tubes
All our DIY solar water heaters use award winning SunRain Solar vacuum tubes. SunRain is the global leader in providing solar evacuated tube heaters using heat pipe technology. These solar heaters have a 10 year warranty and have the highest solar performance rating by the SRCC (Solar Rating Certificate Corporation). Our DIY solar heating kits are both OGG 100 certified and OG-300 certified and as such qualify for US federal and state rebates and credits. Our system are also CSA certified under both F3798 and F379 requirements for solar water heater installations in Canada.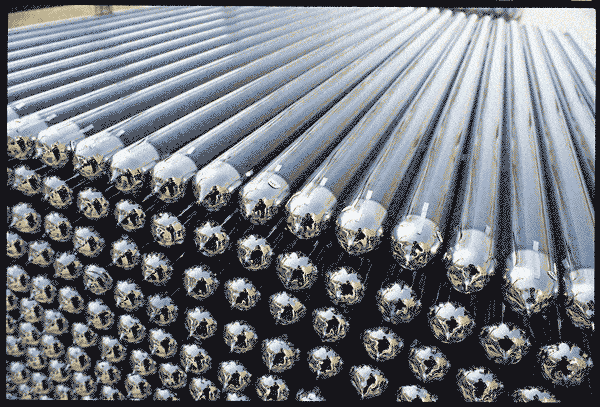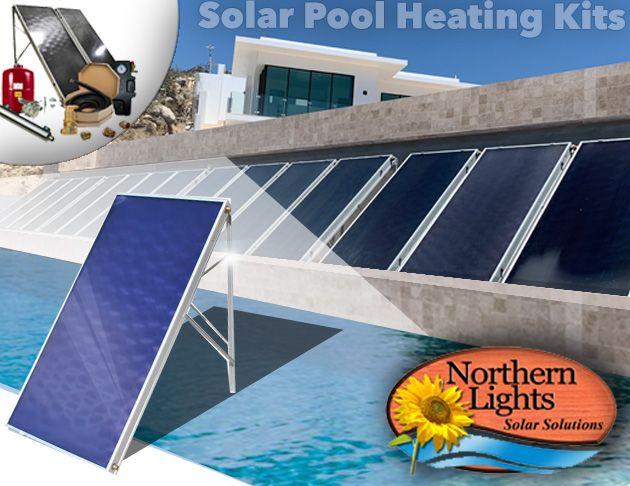 Solar Water Heater For Pool
Northern Light's Advance Solar Water Heaters are also great for pool owners. Unlike traditional plastic solar pool heaters, we use a sperate closed loop solar pool system that isolates the harmful pool water via a stainless steel or titanium heat exchanger. This system runs on a fraction of the cost and last for 4 times longer than traditional pool heaters. The solar pool heaters can be supplied in vacuum tubes or flat plate solar collectors. The advanced technology allows you to heat you pool even in cloudy weather and can even be used in the winter for indoor pools! Click here for more information on solar pool heaters.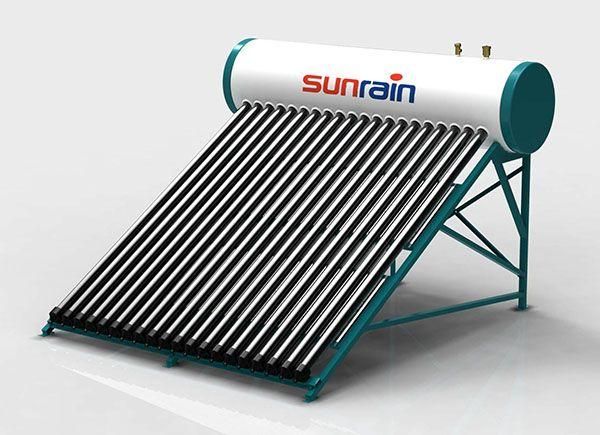 Compact Solar Water Heaters for Southern USA and Caribbean
We also offer complete compact solar water heaters which have the same heat pipe vacuum tubes built into the 80 gallon stainless steel storage tanks. These are the most economical way of providing domestic hot water needs using solar energy. These complete units are OG 300 certified for USA tax credits. The unit is normally placed on the roof or ground mounted. These integrated solar water heaters are ideal in warm climates that experience little freezing conditions. They are ideal for solar in southern USA, Hawaii and the Caribbean.
If you need help in sizing a solar water heater please give us a call 1 800 317 9054. We have over 20 years of experience designing everything from small residential systems to large commercial systems. If you are looking for parts such as solar piping, solar controllers, solar heat exchangers or solar water tanks. Please visit our solar water heating store.
Pre-Packaged Solar Heating Systems
Our solar water heaters come complete as a turnkey package with every component included. This allows any home owner or business to quickly install a successful water heating system with little to no experience. By using special Aurora FlexTM stainless steel solar line sets, there is no need for soldering experience and the system connects with simple quick connect fittings.
All our system come standard with dual zones expansion ability which allows owners to maximize their return by providing heat to multiple zones such as domestic hot water and a pool or a hot tub, or space heating in the winter and pool heating in the summer. Our solar tanks have dual heat exchanges built in. The bottom heat exchanger delivers the solar energy to the storage tanks and the top heat exchanger is used to move the heat energy to a secondary source such as radiant in-floor heating.
Our Systems are comprised of solar heating components sourced from the leaders in the industry such as RESol solar pump stations and solar controllers made in Germany, Zilmet Hi-Temperature expansion tanks from Italy and SolarStor hot water tanks with UL certification manufactured in the USA.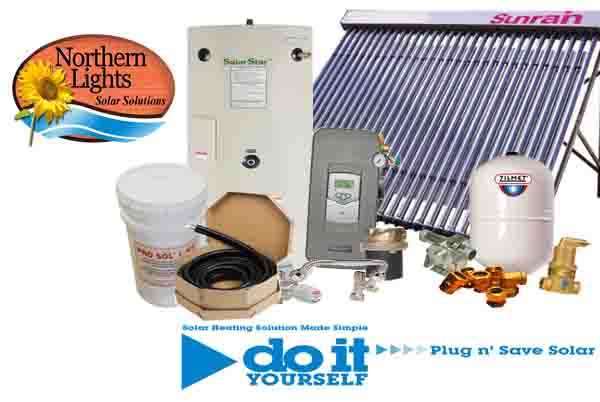 By providing pre-designed and pre-engineered package solar heating systems, users can be confident that the performance of the systems and reliability are guaranteed. We even go as far as providing programming assistance to our customers so that users can quickly set the system to deliver the best performance resulting in the highest ROI in the solar water heating industry.
If you need help in sizing a solar water heater please give us a call 1 800 317 9054 or email us. If you are looking for pricing visit our solar water heating store for all your solar hydronic heating needs.