Wireless Outdoor Sensor - HBX WAV-0110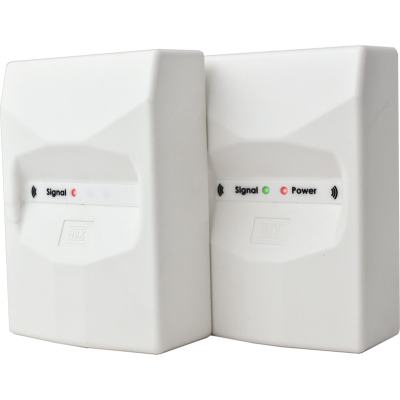 Introducing the new HBX Wireless Outdoor Sensor, the WAV-0110. This wireless outdoor sensor goes against all conventional wireless technology. While others communicate only with their own devices, HBX has developed a way to broaden horizons.
The WAV-0110 is able to connect to any control that uses a thermistor input and connect to boilers, reset controls, thermostats and many other devices without exterior wiring. This makes the WAV-0110 perfect for retrofits as well as new installations.
The WAV-0110 can communicate up to 2000' open air between the base and outdoor unit. The outdoor unit can also utilize the use of an external sensor if required.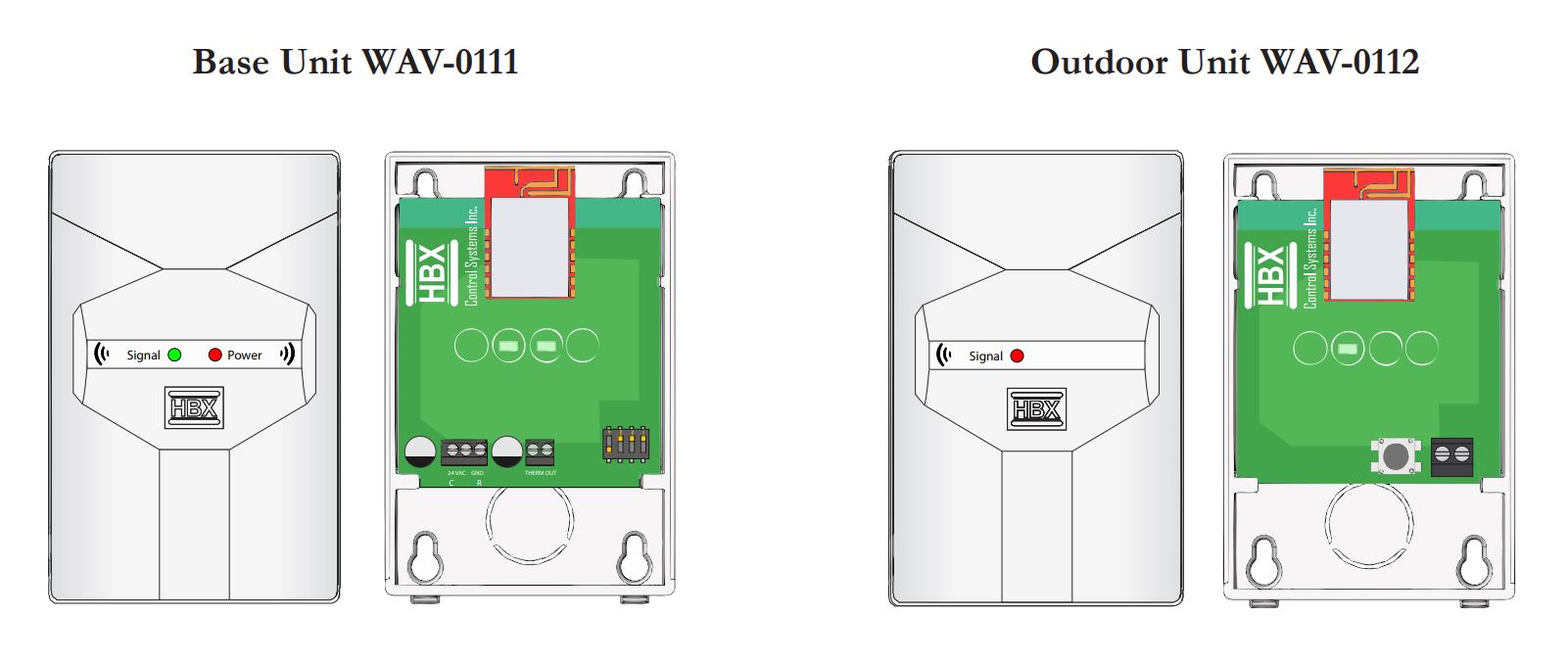 The WAV-0110 is a 2 part sensor:
- The wireless base unit connects directly to the outdoor thermistor input of your device.
- The wireless outdoor unit is placed outside. Up to five (5) base units can communicate to one (1) outdoor sensor.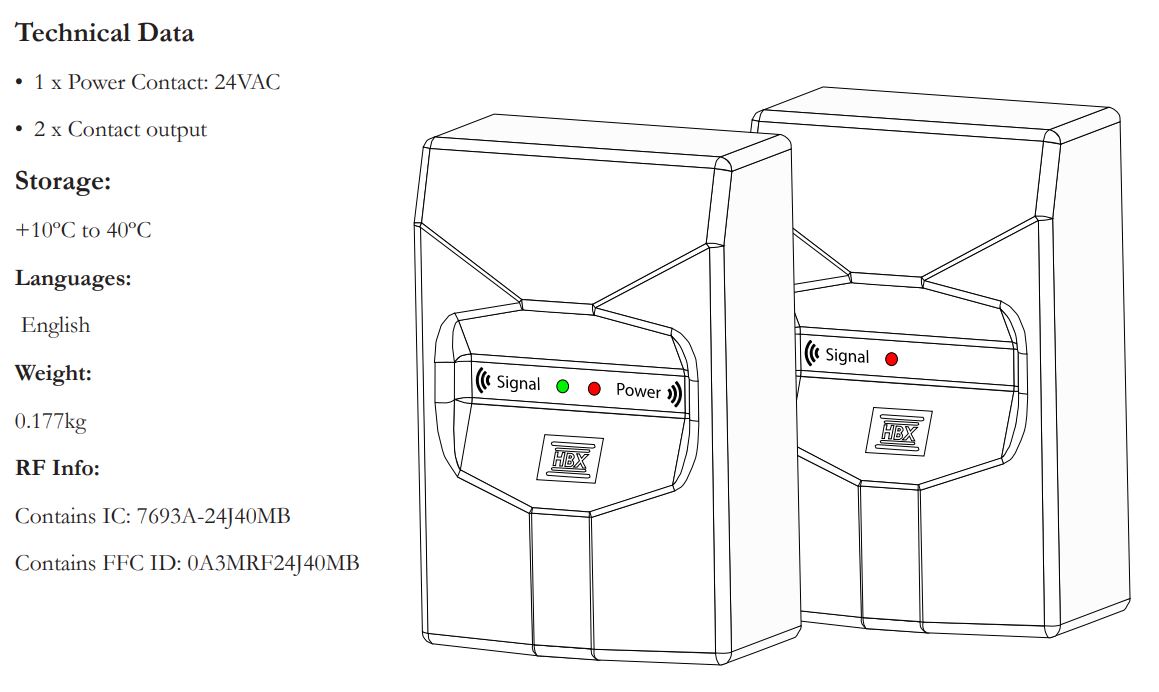 Features & Benefits
• 500/5k/10k/12k Thermistor options built in dipswitch selectable
• 2000 foot open air range (2.4 GHz Frequency)
• Minimum 2 year battery life – 2 AA's (included)
• Up to five (5) devices can communicate to one (1) outdoor sensor.
• External sensor can be utilized to the outdoor sensor
• Temp range: -20F – +225F
• Proprietary pairing and communication protocol
• No Electrician needed to wire up- saves time and money
• Simple to install and easy to pair
• Battery life indicator
• See where to place the sensor based on signal strength indicator: range 1-6
• Made in Canada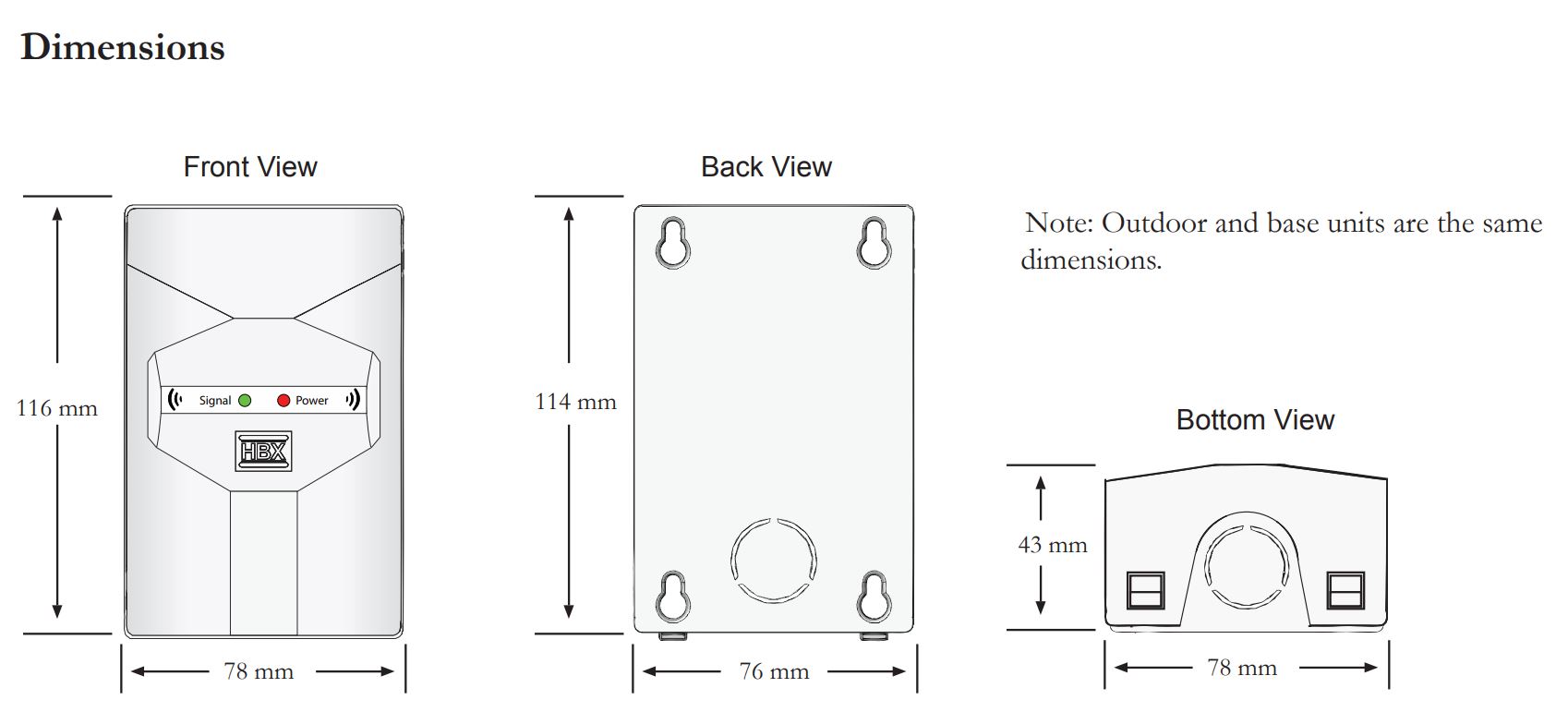 Visit hbxcontrols.com to view the manual and other documentation.
| | |
| --- | --- |
| Dimension (L x W x H) | 8 x 5 x 4 Inch |
| Weight | 3 Pound |